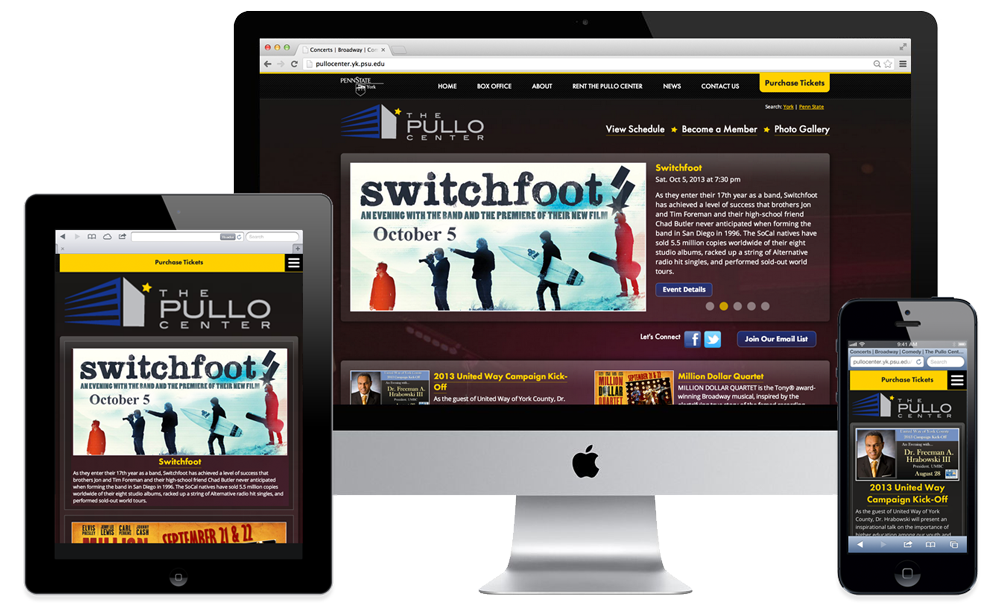 A Stylish Site for a World Class Theater
The Pullo Center needed a site inline with the high caliber of entertainment they bring to their venue. This was done with a stylish, dark color scheme with bright highlights throughout. Their collection of professionally shot photographs was also used to bring impact to the background of each page.
Easy to Manage Schedule

An essential part of a performing arts center's website is the event schedule, and this site allows for a variety of options, including multi-day events, event sponsors, and video embeds. This is all manageable by the venue staff.

Past Show Galleries

Showing off past events is a great way to entice ticket buyers and artists to come to the Pullo Center. The staff can create galleries for each show, and include links to a full gallery on their Facebook page.

Sortable Newsroom

Spreading the word about upcoming events is critical, and this site allows staff to create categorized news articles to help promote their events.